Twitter is a great way to interact with your website visitors and in this article I'll show you how to add a tweets widget to your WordPress website.
Install and Activate Tweets Plugin
First of all you'll install the Quick and Easy Tweets Plugin. Here is how you can do this:
In WordPress Dashboard, go to Plugins Menu and click on Add New. This will take you to a page where you can search and install plugins from WordPress Plugins Directory.
In search field, write Quick and Easy Tweets and press enter key.
In search results, look for Quick and Easy Tweets plugin and click on Install Now button. Plugin will be installed shortly.
When the installation is done, activate the plugin.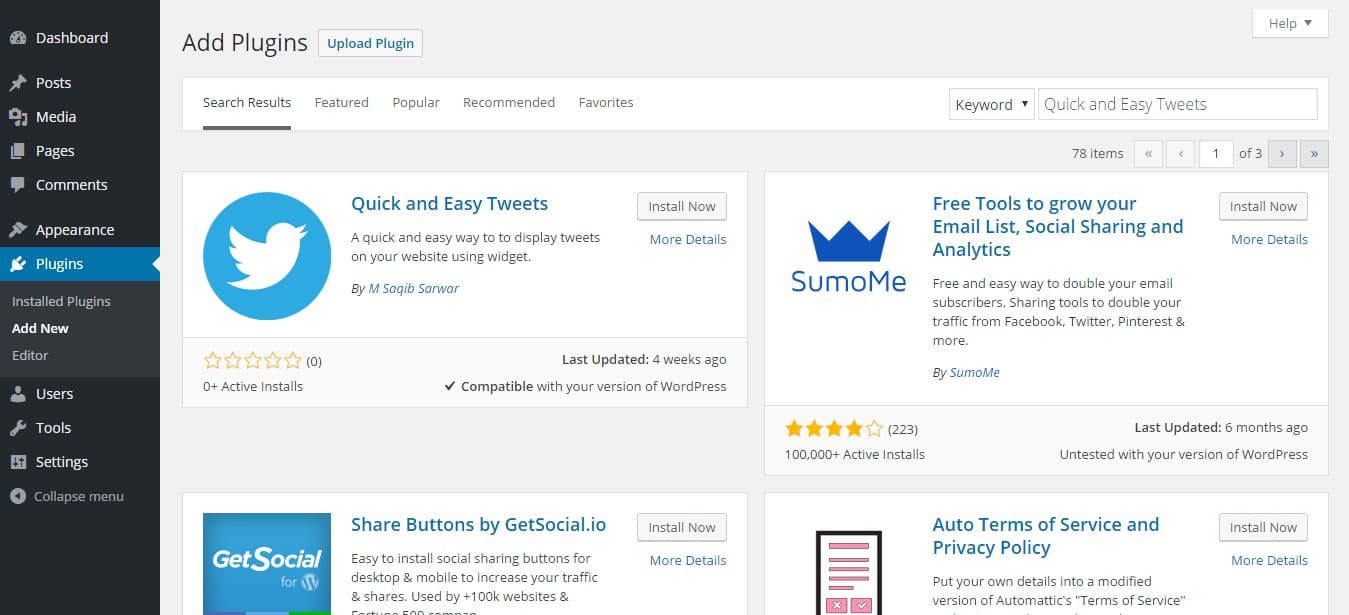 Add the Widget
To add a widget that will show your tweets, follow these steps:
Go to Appearance Menu in WordPress Dashboard and click on Widgets. Now you'll see all the available widgets.
Look for Quick and Easy Tweets widget and drag this widget to your Sidebar Widgetized Area or any other Widgetized Area of your choice.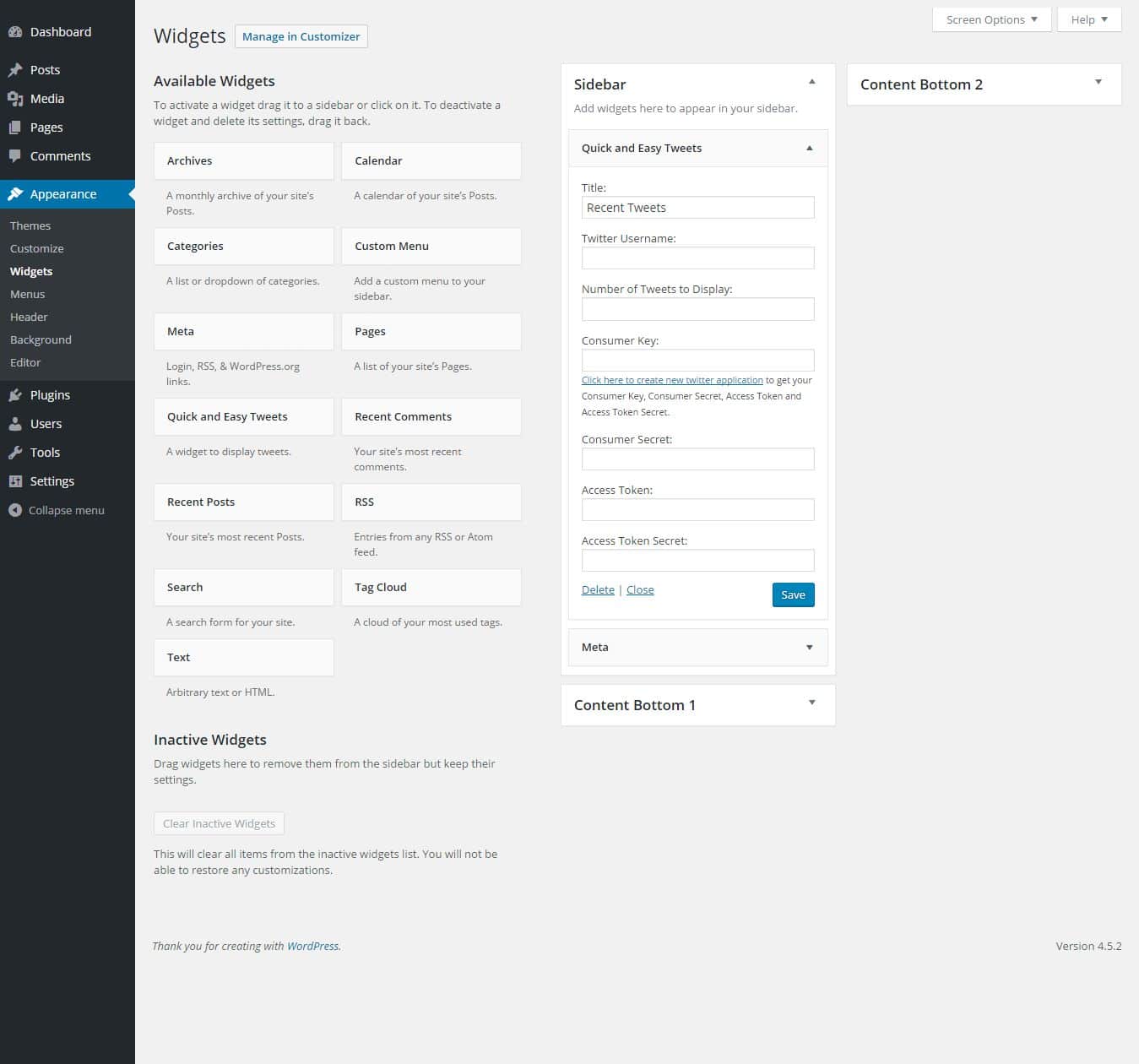 Setup the Widget
Follow these steps and your widget will be setup to show your tweets:
Give a title to your widget by replacing Recent Tweets with the one of your own choice. It'll be all OK if you leave the existing title as it is.
Put your Twitter Username in the place given for it. Remember to exclude the @ sign.
Chose the number of tweets you want to show on your website.
Give your Consumer Key, Consumer Secret, Access Token and Access Token Secret and click on the Save button. If you don't know where to find these things, you are given with a link in the widget. Just click on that link and it will take you to Twitter's Create an Application page. Now follow the instructions and you'll get all the required keys and tokens.
Once you are done, Your tweets will start showing up. An example screenshot using Twenty Sixteen theme is displayed below.