RecipePress
RecipePress is a Premium WordPress theme for recipes and other food related websites. It has various home page variations with many independent sections. It has easy and very user-friendly option to control almost every aspect of your site. This theme is perfect for professional chefs and institutaions as well as personal food bloggers.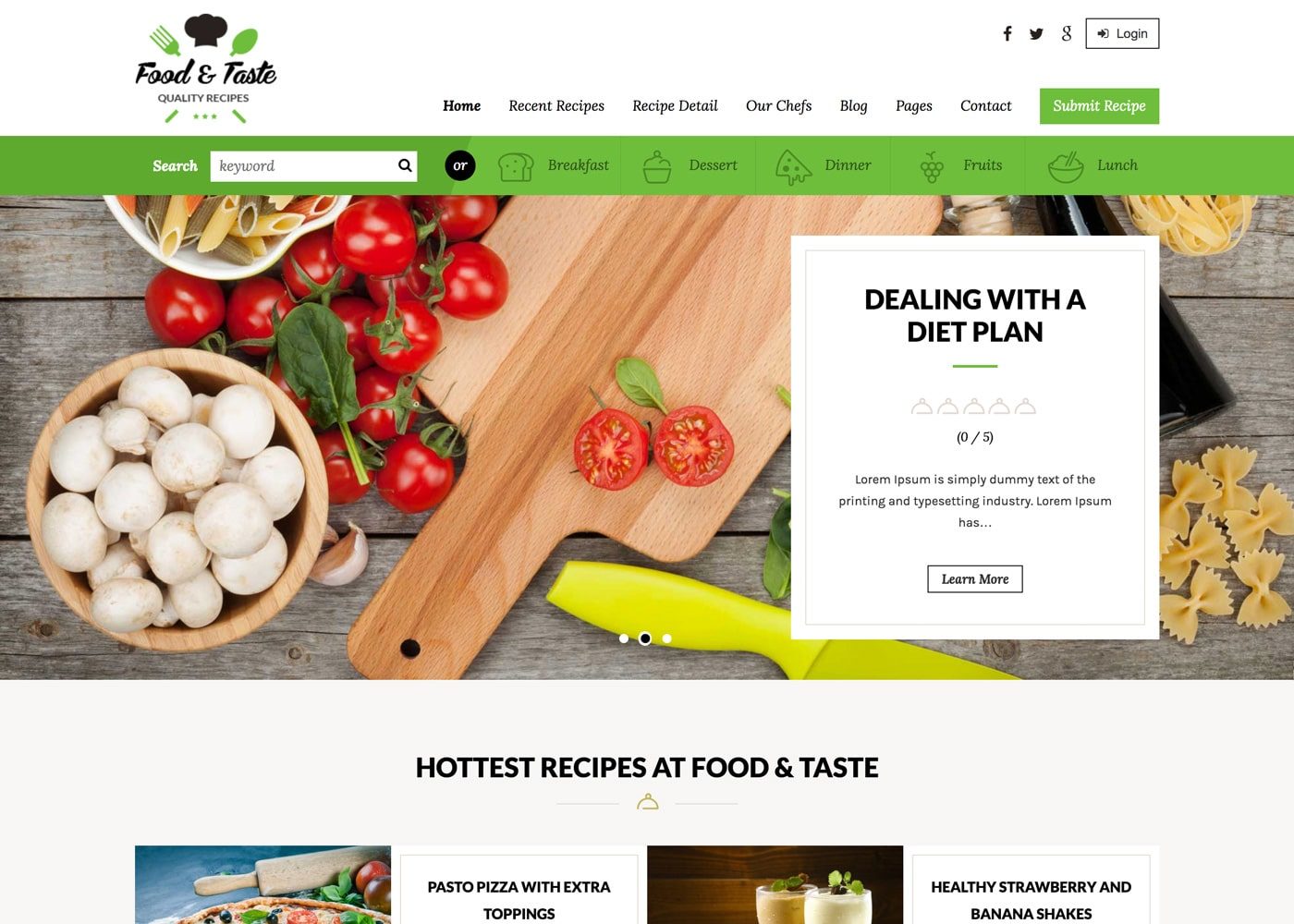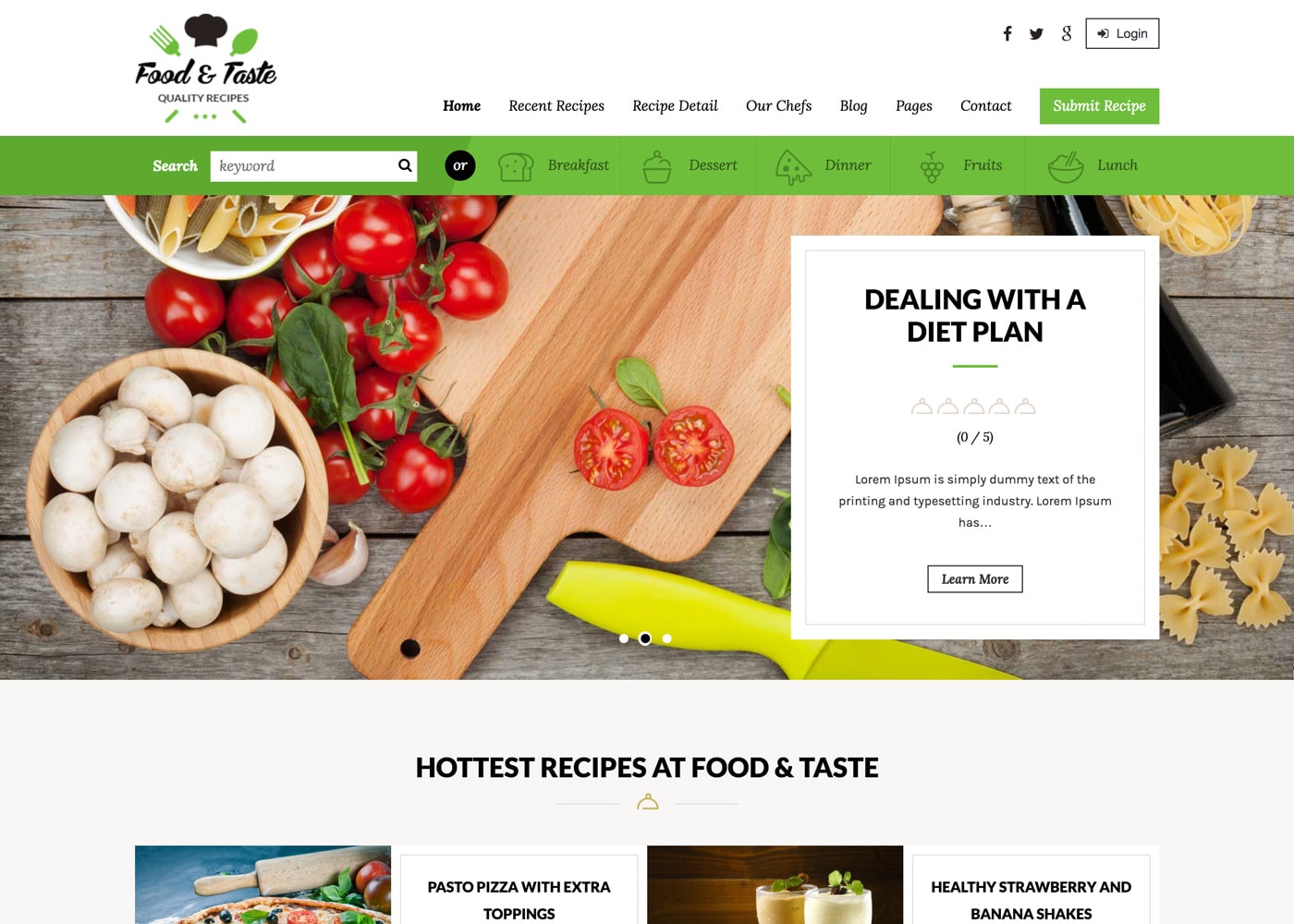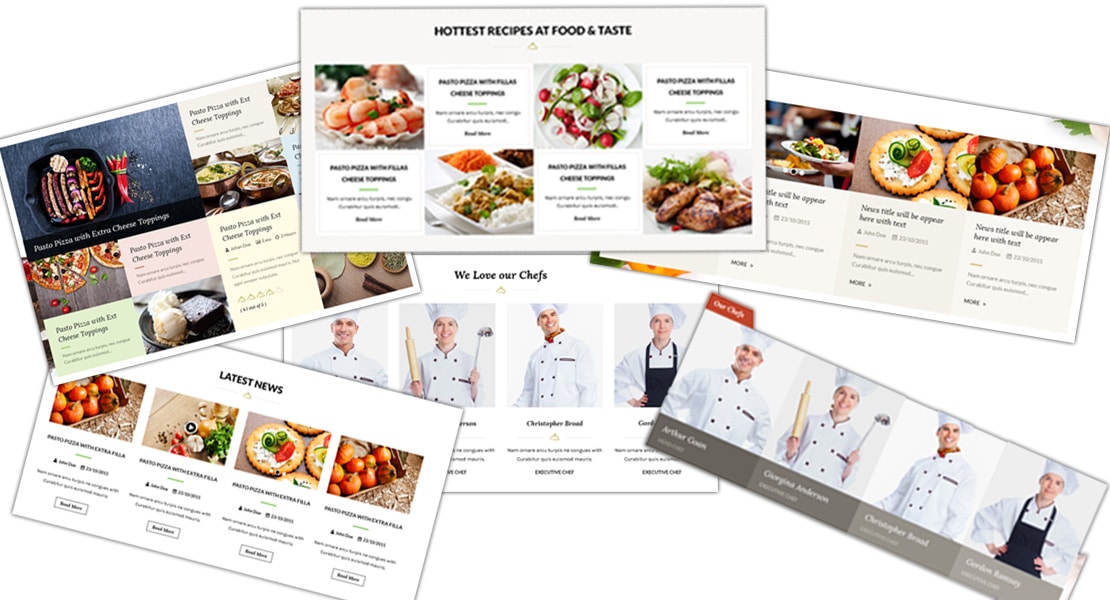 Various Independent Home Sections
Recipe Press contains various beautiful and independent home page sections with variations in each one. You can arrange those sections easily using theme options. You can also select different types of designs according to your choice.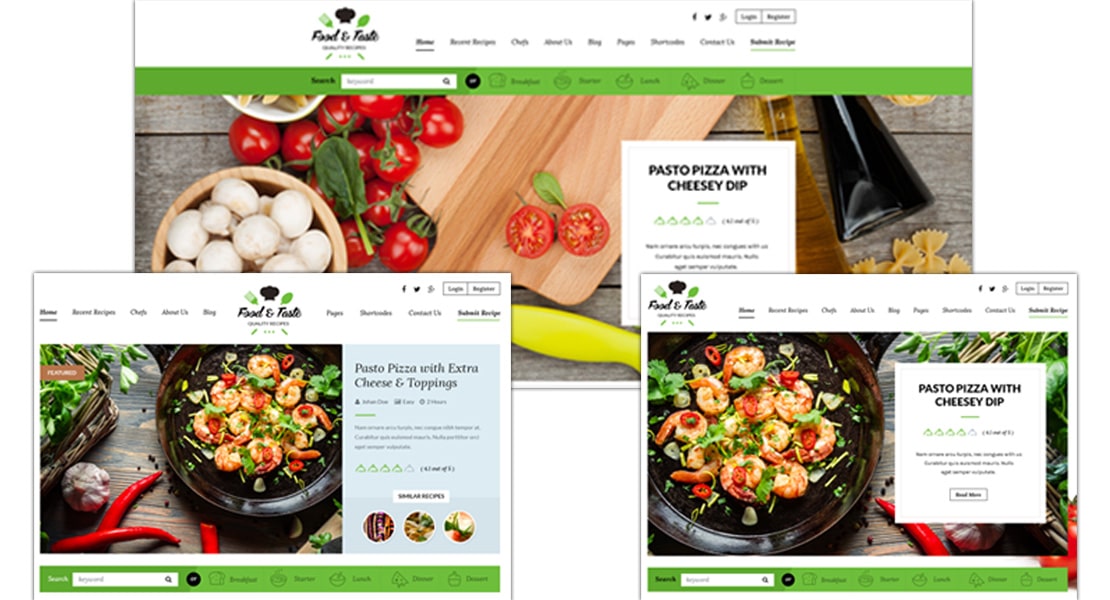 Home Page Sliders
This theme contains some beautiful home page slider variations that you can choose from theme options. Sliders are designed with keep recipes display needs in mind that makes these very attractive and useful on user end.
Header & Footer Variations
You can select different types of header and footer variations according to you needs. All designs are unique according to user needs so that you can select that best fit your site.

Advanced Targeted Search
Recipe Press theme comes with targeted and advanced search functionality to help your users finding recipes specifically.
Recipe Listing Styles
This theme contains Gird and List views of recipes listing templates. Each one can be set as default from theme options and also can be changed from the listing template instently.
Single Recipe Design
Recipe Press WordPress theme offers recipe specific single page template that covers all the angles of a recipe. It had different design variations as well. You can select the suitable view from theme options.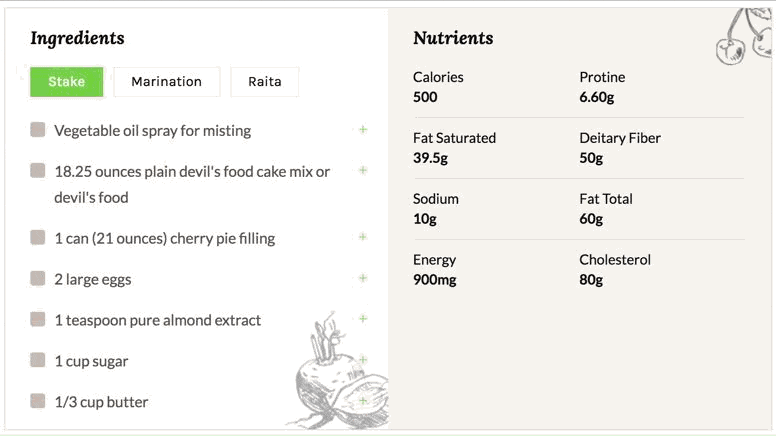 Unique Multiple Ingredient Sets
This theme offers Multiple Ingredient Sets functionality within each recipe. Now you can put multiple ingredients as there are some recipes based on multiple parts and those parts have ingredients to be mentioned separately. It fulfills this need in an easy and shows in an attractive way.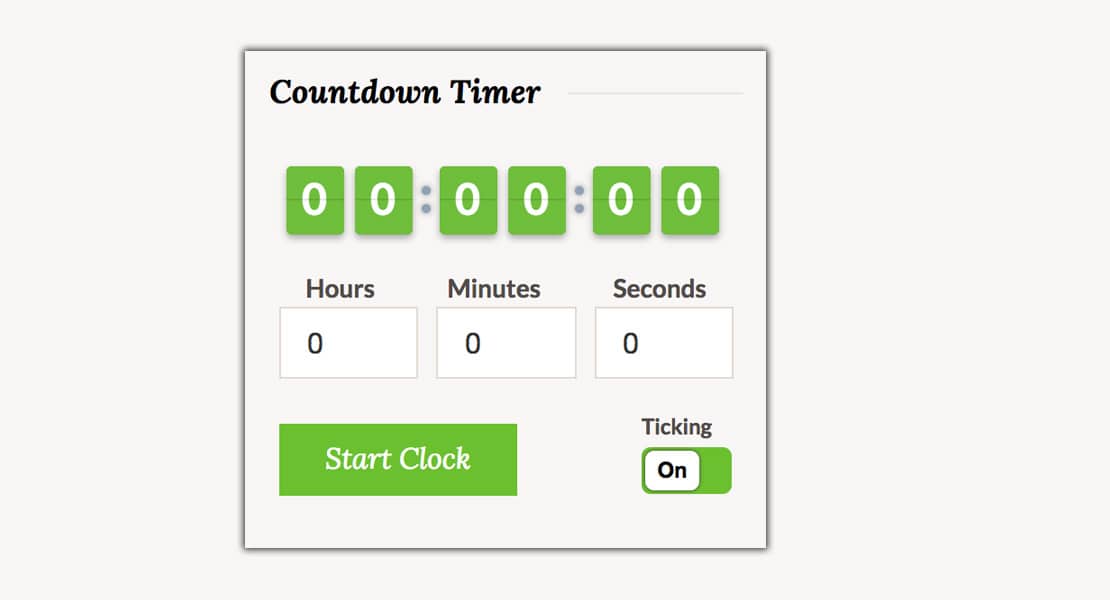 Countdown Timer Functionality
This theme offers Countdown semi digital widget which helps users to set the timer to recipe cooking time. It plays an attractive ticking sound along the way and gives an alarm bell at the end.
Quick Shopping List
Recipe Press offers a shopping list functionality which helps users to add ingredients to a shopping list and this print or email that list to them to buy stuff.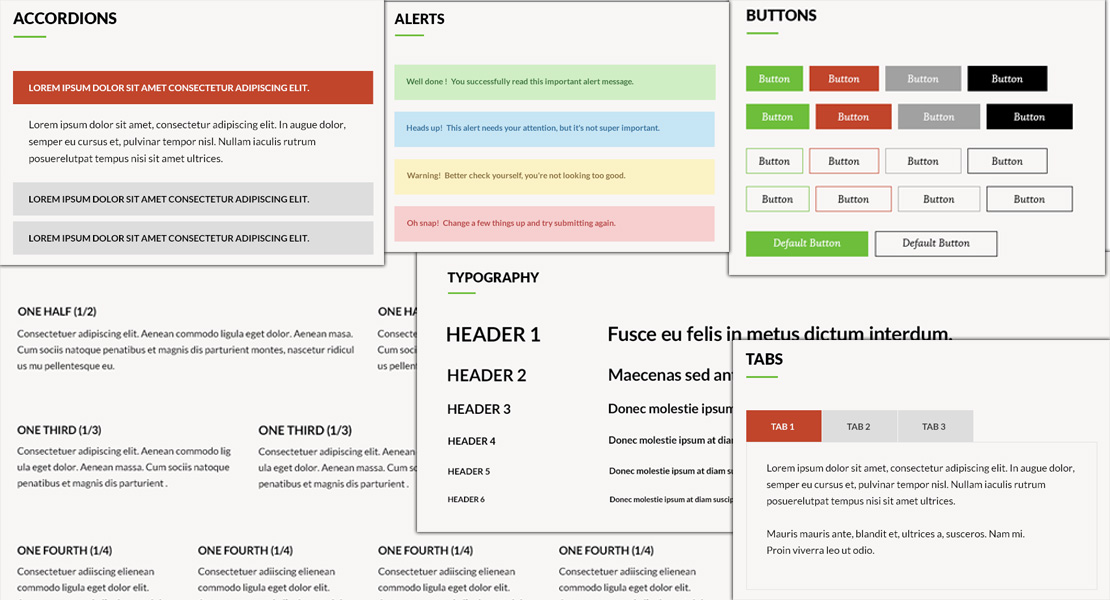 Typography & Elements
You can create lots of stylish elements like Tabs, Accordions, Toggles and Info bars using shortcodes this theme is offering. You can also create columns and buttons to make your pages and posts look awesome.
More Features
Shopping List Management
Recipe Press WordPress theme have beautiful shopping list functionality which will be available for users on the front end. They can put some elements from ingredients to the shopping list so that they can print or email that for future use.
Countdown Timer
This theme comes with a beautiful countdown sidebar widget which can be used to set timer while cooking a recipe using any computer, tab or cellphone. It will ring a bell when the timer is done of course :)
Contact Form 7
Recipe Press support Contact Form 7 WordPress plugin, enabling you to create as many forms as you want using power of beautiful and useful features.
Schema and Microformats
This product offers search engine readable recipes using Schema.org and Google Microformat guidelines so that your recipes can look good in search.
Theme Options
Recipe Press comes with lots of easy to understand options controling options of this theme all over it. You can have multiple options of header, footer, sliders, recipe single elements and many more.